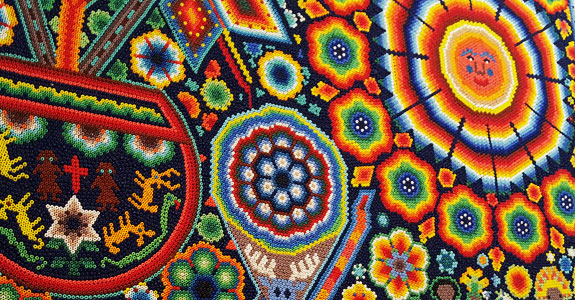 My twenty-nine year marriage had just ended in divorce, and I was so fragile.
The occurrence of my migraine headaches and my back going out were happening more frequently. I felt very alone and my faith was challenged. Things that had worked for me before were no longer serving me. A trusted friend told me about a man who could help me.
I knew the first time I was given a massage that Bear had a gift of healing. The energy of love enfolded me as I walked into his office, soaked my feet in warm water and drank herbal tea while sharing my needs with him. I think that particular day I was walking sideways because my back was out. He listened, really listened to me because he believes that the mind, body and spirit are all so interwoven. His office smelled of the organic essential oils he so generously uses on specific areas of the body that need healing. Every aspect of the experience inspired my confidence in this gentle man before I crawled upon the massage table.
That was five years ago, and I am a regular client and friend today. I refer him to people and at times have even paid for those who are hurting in anyway to go to him. I believe what he offers to the world is unique. That is why his business has been steady for fifteen years.
Ours is a world that values money and competition. We have normalized those things which are toxic to our bodies. The natural world, our body, operates in a paradigm of connection and cooperation. Because Bear uses the natural world as his model for life, he helps a lot of people remember who they are and why they are here.
My absolute favorite words of Bear's are "God loves you just the way you are." When you leave his sacred space, you just know that everything is going to be all right. He is a student of Divine Love and embraces each unique person that walks through his door. Helping me see the goodness in myself and others has helped me move towards wholeness and finding my creative self. I am certain that finding my vocation today as a Spiritual Director and Seminary graduate began those five years ago with the first step of trying something new.
Thank you, Bear, for helping me remember who I am and why I am part of this wonderful Creation.
~Sarah Smith
My first encounter with Bear was over 6 years ago, a chance introduction.
I walked in looking for a body massage. I walked out realizing that I had encountered a life altering experience. I do not think that I have missed a monthly session since that day! While Bears' strong, healing hands work miracles with your body, the complete evolution of his healing powers encompasses the full body, mind & spirit. He guides you through the stress of the daily rigors of our fast paced lives with his spiritual insights, psychic experiences and wisdom. Sometimes, he just listens as you clear your brain of the excess rubbage and the barnacles of urban living. I have discovered that the bonding trust I have developed with Bear has helped me find an inner peace that eluded me prior to meeting him. I now understand and accept myself much better as a result of my monthly (sometimes more) "bearapy" sessions. He is a remarkable man, a healer, and a man without an apparent ego. I recommend his powers for anyone. You will not regret it, I promise you that!
~Tom Scott
As most good things in life, gifts come when you least expect them….or realize the need for them.
I was at a Dream Seminar in California when I met some women from Texas….think it was Abilene. I said I was from Austin…and they.. in unison…breathlessly replied, "Oh….that is where Bear lives….". That was 1994 and Bear has been in my life since then.
Thank you, Bear, for always being there and sharing my life. It is always with great pleasure that I recommend you to my friends….with the warning, "You have to be ready for all the love that you are about to receive…" You and God are doing what you were meant to do and I appreciate that. Thank you for your enduring friendship. I am sending my love to you, Sandy
~Sandy Silver
Bear Hamrick is a "massage artist".
Simply stated, Bear gives the best massage I have ever received from a massage therapist. From the moment I enter Bear's massage studio, I can feel his efforts to help his clients "leave the world outside" the studio door and enter a place of comfort, support, and caring. A cup of herbal tea, a restful mineral foot bath, beautiful music, and Bear's professional manner… these all contribute to the feeling that I'll be well cared for in this place. Bear's knowledge of anatomy, his years of experience, and his skillful, intuitive sense of healing touch helps me to relax and receive the profoundly soothing feeling that only a great massage can provide. Even after more than 10 years of massages from Bear, I continue to be amazed at his level of skill AND feel very grateful to be the recipient of his healing art! Thank you, Bear.
~Don Roberts
Bear Hamrick is a miracle worker!
His wonderful massages help me recoup from two knee replacements, back to back. I was able to travel to St. Maarten and swim in the beautiful Caribbean just three months after the last surgery. Bear eased a lot of the pain associated with the physical therapy for knee replacement. I greatly value Bear's healing ability and friendship.
~Ruthie Ford
Bear is a healer, teacher and friend.
His light is bright, his mind and body strong, his heart alive like burning embers under a starry night. Not only is he a phenomenal massage therapist, but he knows how to reach the very heart and soul of us through the power of his touch and his devotion of his life and service to love. I count on him among the few that I trust with all my heart and recommend him highly to anyone who wants to return home to their beautiful selves and fly free with the eagles. In a beautiful way and in deep gratitude for the outpouring of his friendship and love.
~Susannah Kirksey
From the moment I walk up the stone path to Bear's front door, I can feel myself shedding the outside world.
No office phones, receptionists, or crowded parking lot… just a quiet, peaceful tree lined street and a peaceful home. Bear provides an environment and customized massage that allows me to leave feeling both relaxed and rejuvenated…body and soul.
~Beth Black
If you think you have had a massage before, then think again…
a massage from Bear is a gift you give yourself from heaven. He possesses and expresses pure love; from foot soaking, to conversation, to exquisite essential oils…you will feel your heart open and hear a song that warms your whole being. Bear has taught me to live in the moment, without fear, and fully love and honor myself. Hugs to you Bear!
~Suzzanne Moore
The first time I met Bear, I had received a gift certificate from a male friend of mine.
He did not say much about Bear's work except that I should allow several hours and that it would be wonderful. I made my appointment with Bear, and I felt really at ease when I saw him.
This is a really big deal for me because the first time I had a massage in 1992, the masseur finally said that my only job was to breathe. I actually failed miserably because I was so terrified that I couldn't breathe. It took all of the courage that I had just to stay until the massage was over. My doctor, who had prescribed the massage due to my chronic bladder condition, just shook his head after the fact and said that perhaps I would work better with a woman due to my medical conditions and also childhood trauma.
I went to various women and one man periodically after that but the women tended not to have strong enough hands for my achy body, and the man moved away from Austin. I just gave up on having massages and hurt all of the time. I was poisoned twenty years ago by mercury and benzene in an industrial accident and have had at least twenty medical conditions diagnosed since 1991, so I actually needed massages because everything in my body hurt chronically, especially my back.
After my first massage with Bear, I wanted to go all of the time to see him, but I couldn't afford it. However, I finally realized that I needed to see him on a regular basis no matter what. I have been going to see him once a month for years. I get excited when it's time to go see Bear.
I feel completely safe, comfortable, honored, and loved. Sometimes I fall asleep during the massage, and sometimes I just enjoy being in his energy with his beautiful music. He is the only masseur who has the physical strength to work successfully with my back and neck. I have a large mass at L4, so that in itself is amazing that Bear can work so successfully with my back. However, every massage gives me is different and customized to my needs on whatever day I get to see him.
I am so happy that he now works out of his home because I get to see his beautiful flowers and breathtaking home. His massage room and home are like a sanctuary to me, and I feel blessed from the moment I arrive until after I leave. He does everything in his life with complete awareness of his love for God and God's love for all of us. I am truly honored to be his friend and client, and the word "thank you" never seems to be enough.
~Sincerely, Corrine